HOME - CAMERAS - ACCESSORIES - BOOKS - PRINTS & STATIONERY - VINTAGE PHOTOGRAPHS - PHOTO GALLERIES - INSTRUCTION MANUALS




INSTANT PEOPLE FROM KASSEL

Polaroid Self-Portraits Project
A PROJECT BY FRANTICHAM'S POLAROID MADNESS, IRELAND

EXHIBITION 11 - 23 July 2012
KasselerKunstVereinsHeim
Werner-Hilpert-Strasse 23
D-34117 Kassel

See the exhibition in Kassel here

See all contributions sent by mail for the exhibition here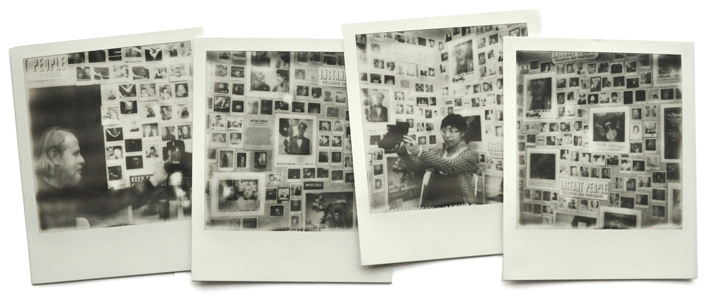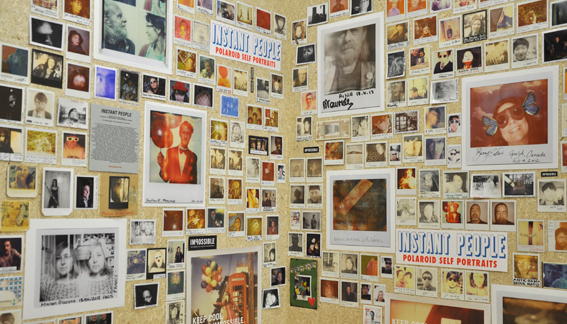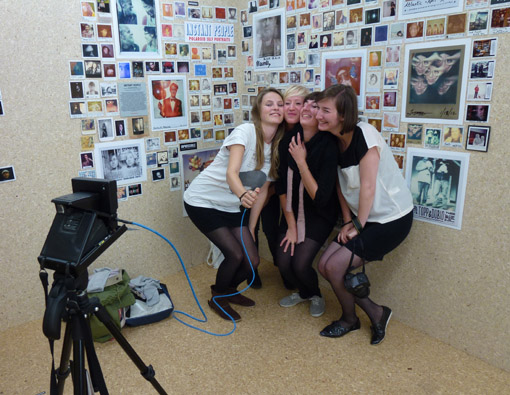 Self portrait performances at the gallery
using SX-70, SLR680. Spectra Pro and Land 250.
After the exhibition the self portraits will be scanned and put on this page with names.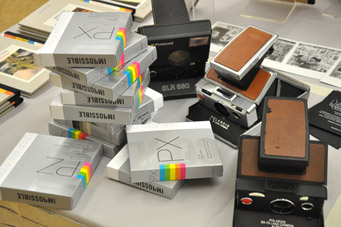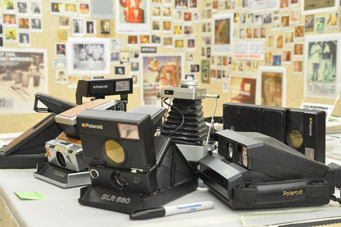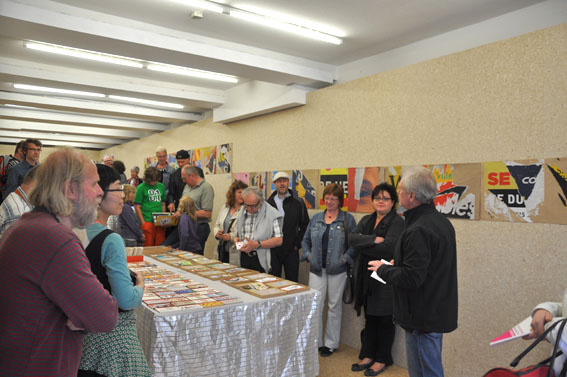 Opening on the 11th july 2012.
SELF PORTRAIT PERFORMANCE

Cameras used were: Land 250, SX-70, SLR680 and Image Pro.
Films PX and PZ from the Impossible Project
and Fuji FP100c




Alexander Adam, Kassel



Alexandra, Kassel



Ann Katrin Ardel & Jessica Weber, Kassel



Ann-Katrin Auel, Kassel



Pedro Bericat & Marie, Spain



Tilman Boller, Kassel



Nicolai Broemsen, Kassel



Felix Demme, Berlin



Petra Dzierzon, Berlin



Annika, Emma, Johanna & Anto



Johanna Fischer & Thoko Hancock, Bonn



Fluxman, Kassel



Henrich Foerster, Witzenhausen



Robert Freund, Duesseldorf, with Francis



Jan Niklas Fubel, Kassel



Jara & Lisa Fubel, Kassel



Michael Fubel & Gudrun Surup, Kassel



Claudio Funke & Skerra, Kassel



Joachim Gallon, Hannover and Thoko Hancock



Melanie Gotthard, Kassel



Nelke Grundmann, Berlin



Lorenz Gurtner, Bern



Gerard Halter, Hamburg



Herbert Pi Heinz, Koeln



Dagmar Heuss, Koeln



Huang Yen Chi, Taiwan



Ina, Kassel



Achim Juenemann, Fuldatal



Silvia & J. Kohl, Kassel



Juerge, Marlise & Nora Korte, Kassel



Petra Kuehlborn, Kassel



Konstanze Liebelt, Kassel



Anna Mitscha, Karlsruhe



Lotte Nilson & Amelie Ambolt, Sweden



Claudio Funke & Skerra, Kassel



Kenneth Pils, Sweden



Matthias Roth, Berlin



Mikiko Satomi & Hermann Rekerb, Kassel



Johannes Schmidt, Kassel



Achim Schnyder, Kassel



Peer Schroeder, Kassel



Doris Stapelfeldt, Luebeck



Evtixia & Gerry Thelonius, Zurich



Franz & Marc Thiel, Kassel



Goto & Tomoko, Kassel



Yannick, Fuldatal



Francis, Ireland



Antic-Ham, South Korea



Franticham, Ireland & South Korea





HOME - CAMERAS - ACCESSORIES - BOOKS - PRINTS & STATIONERY - VINTAGE PHOTOGRAPHS - PHOTO GALLERIES - INSTRUCTION MANUALS



POLAROID MADNESS - REDFOXPRESS - DUGORT - ACHILL - COUNTY MAYO - IRELAND
INFO@REDFOXPRESS.COM