HOME - CAMERAS - ACCESSORIES - BOOKS - PRINTS & STATIONERY - VINTAGE PHOTOGRAPHS - PHOTO GALLERIES - INSTRUCTION MANUALS




POLAROID
AUTOMATIC LAND CAMERA
INSTRUCTION MANUAL





USE FUJI PACKFILMS FP-100C, FP-100B 0R FB-3000B
OR ANY POLAROID TYPE 100 PACKFILMS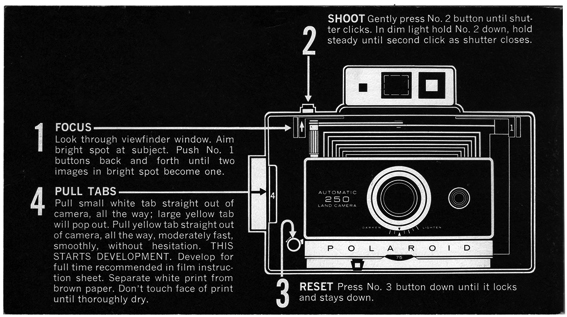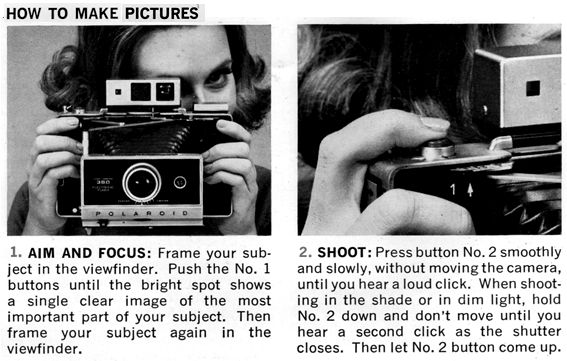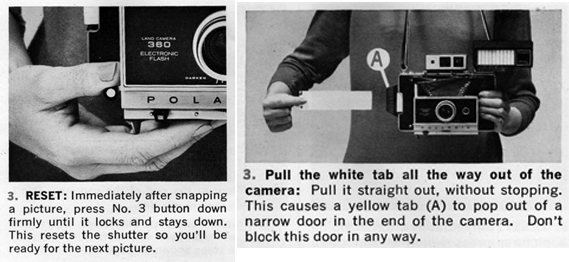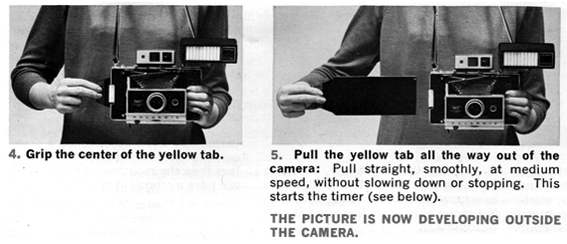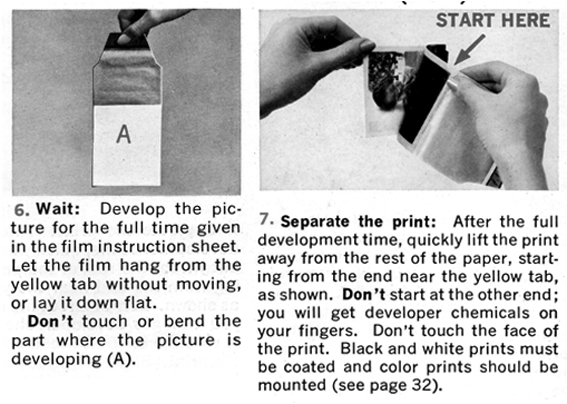 Please note that FUJI packfilms are self terminating.
Minimum delopment times are 1 minute for B/W and 2 minutes for colour films.
There are no maximum development times, as opposed to Polaroid films!
PROBLEMS WITH BREAKING PAPER TAGS

Hard to pull black safety covers and white paper tags resutling in the breaking of these,
are common with Fuji films and specially with the cameras 350, 360 and 450.
The reason for this is that the digital timers are taking space away from the inside
of the camera. They put some pressure on the pack and because these are in plastic
they tend to bend slightly and exerce pressure on the pictures inside of the pack.
The 2 first pictures can be hard to be pulled resulting oft in breaking tabs.
Polaroid packs are in metal and tend not bend.

How to avoid breaking the paper tags:
- You can remove the black safety cover with slightly opened camera door.
- You can pull the white tab with slightly opened camera door until it does not stick
to the next tab anymore but not for more than 2 cm !!
This really helps, but in both cases avoid bright sun light.

You can also reduce the pressure from the 2 springs holding the pack firmly in position
eighter by bending backwards the 2 springs, or even by removing them all together.
You can also remove the electronic timer which is not so easy, or change the door.

see also http://www.instantoptions.com/faqs/faqtrouble.fujipacks.php



HOW DOES A PACK WORK ?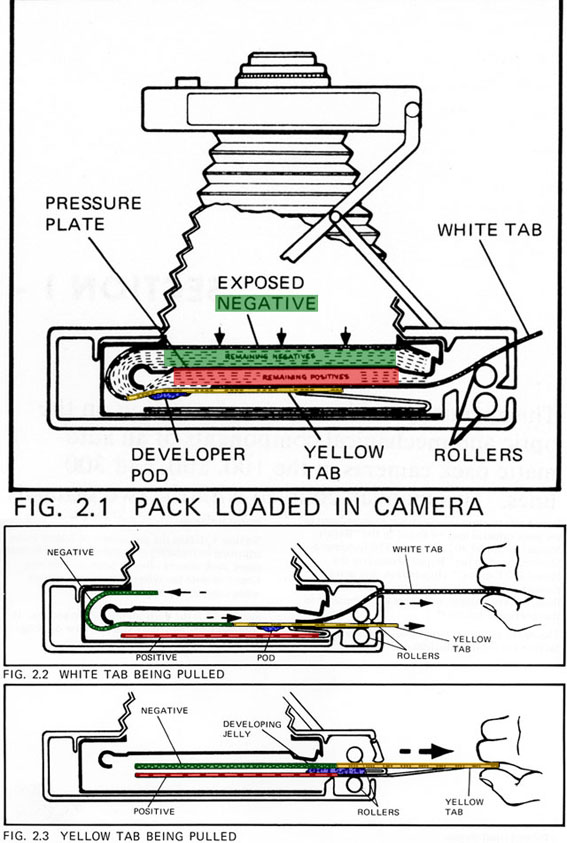 HOME - CAMERAS - ACCESSORIES - BOOKS - PRINTS & STATIONERY - VINTAGE PHOTOGRAPHS - PHOTO GALLERIES - INSTRUCTION MANUALS



POLAROID MADNESS - REDFOXPRESS - DUGORT - ACHILL - COUNTY MAYO - INFO@REDFOXPRESS.COM